Our Team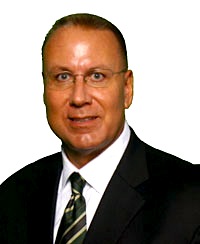 "H" John Mejia
President and CEO
Producer / TV Host

"H"'s TV production experience started back in 1992 as an on-air sports reporter for a local TV show in Ohio called "Cincinnati on The Go". While reporting there for three years, he gained the experience and passion to build on his career. From the Red Carpet, to Celebrity Events, to Travel Shows to Corporate Marketing, "H" has consistently delivered on his production promises.

In 2003, "H" John Mejia founded In The Zone TV where he has continued to build upon his strengths in on camera hosting, writing, and producing. Over the years, he has provided production services to countless companies, organizations, and charities.

"H" John has had the privilege to interview and feature many well known celebrities and professional athletes: Here are a few to mention: Hollywood stars - Ashton Kutcher - Demi Moore - Mark Wahlberg , American Idol Winner - Jordin Sparks, NFL Hall of Fame players – Marcus Allen - Lawrence Taylor - Warren Moon and Eric Dickerson, Actors–John O'Hurley from Seinfeld, Emmy nominated Kevin Dillon and Emmy winner-Jeremy Piven from Entourage, Movie Actress/ Model- Tia Carrera, TV Actor and Producer - Alfonso Rebeiro, N Sync member and TV Host -Joey Fatone, Pop culture icon – Hugh Hefner, The Girls Next Door- Kendra Wilkinson - Holly Madison and Bridget Marquardt, NFL players–Terrell Owens and Jay Cutler, Actor/dancer–Chris Judd, TV personality–Art Mann from Wild on E! and Art Mann Presents Show, Palms Casino owner/billionaire–George Maloof, Music Producer/Artist & Entrepreneur- Sean "P" Diddy Combs, Real Estate Developer and TV Reality Star - billionaire - Donald Trump, Former Governor Jeb Bush and former General- Norman Schwarzkopf.

"H" created, produced and hosted the "Playboy Golf" show on Fox Sports Net and "Living the Good Life" on CN8 Comcast. He won three Accolade Awards in 2008 for his "Living the Good Life" TV shows. He was a featured panel speaker at the NATPE -TV convention where he was asked to share his TV success story to 500 aspiring producers. He is currently developing a new show called "Good Life Tampa Bay".

As an entrepreneur, he is a partner with Capitol Marketing Concepts, Meridian Enterprises and In the Zone Rewards. His mission is to provide clients a wide variety of full service marketing solutions.

"H" was born and raised in NYC and graduated from Towson State University with a degree in Business Marketing. He played football at Towson (Tight End), where he was a four year starter, team captain, the all time leading TE receiver and an All American. "H" signed professional contracts with the Indianapolis Colts (NFL), Oakland Invaders (USFL) and PA Patriots (MLFS) but injuries shortened his football career.

President and CEO
Executive Assistant
VP of Production
On Camera/Voiceover Talent
On Camera/Voiceover Talent
On Camera/Voiceover Talent
On Camera Talent
On Camera Talent
On Camera Talent
Cameraman/Field Producer/Editor
Cameraman/Field Producer/Editor
Cameraman
Cameraman
Account Executive/On Camera Talent
Public Relations
On Camera Talent
Producer and Marketing Director
Account Executive / Talent